The area of Belianske Tatras is considered to be the most beautiful area of the High Tatras. Tourists can explore less difficult as well as more difficult tourist trails or undertake amazing hiking trips to other parts of the High Tatras. In summer, there are plenty of ways how to spend your time here, including tourism, cycle tourism, relaxation, admiring historical and cultural monuments, rafting Dunajec or exploring Belianska Jaskyňa Cave. In winter, there are plenty of great ski opportunities in various ski centres to choose from or you can discover the beauty of surrounding nature and explore cross country skiing trails in Monkova Dolina valley or on the ridge of Spišská Magura. You can also pamper yourself in our relaxation centre or in the thermal parks located nearby. We also recommend the tourists to visit a beautiful Polish town of Zakopane.
In the immediate vicinity of our hotel there is a number of ski centres offering also night skiing. Moreover, the centres offer refreshment facilities, artificial snow making system, night skiing, ski (snowboard) rental and ski schools with ski instructors.
Bachledka treetop walk in Bachledova Dolina valley with the height of 32 m and the length of 1200 m is situated approximately 7 km from our Penzión Šafrán hotel. The panorama of Belianske Tatras, Zamagurie and Pieniny makes this place really unique. During the walk you will find a number of educational stations and various adrenaline nooks. Use the opportunity to slide down the long slide to shorten your way down in summer months.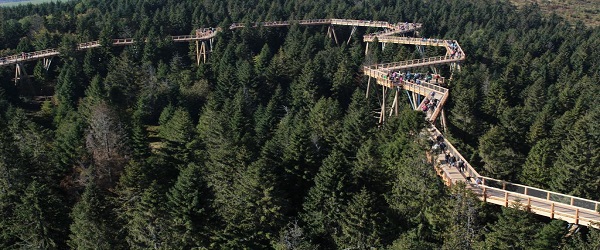 Ždiar
Where to go?
A picturesque village of Ždiar situated in the High Tatras offers the visitors a wide range of entertainment and recreational activities. Ždiar is a starting point of easier as well as more difficult tourist trails which will take you to the High Tatras and their beautiful valleys.
Okrem nášho wellness centra v penzióne môžete samozrejme navštíviť aj iné miesta na relax, v ktorých si oddýchnete. Termálne kúpaliská sa nachádzajú na území Slovenska a taktiež aj pár kilometrov od hraníc v Poľsku. Tieto vodné parky ponúkajú zákazníkom množstvo rôznych bazénov s prírodnou vodou, fontány, gejzíry a šmýkačky a tiež aj masáže a sauny
Belianska Cave is the only cave open to public in the High Tatras. It is situated in the northern slope of Kobylí Vrch hill above Tatranská Kotlina. It was open to public in 1882 and electrically lit in 1896. It was one of the first electrically lit caves in the world. The internal area was enlarged through excursions that followed. The final length of the cave is 1752 m, from which 1001 m are open to public.
(entrance at 885 m above the sea level)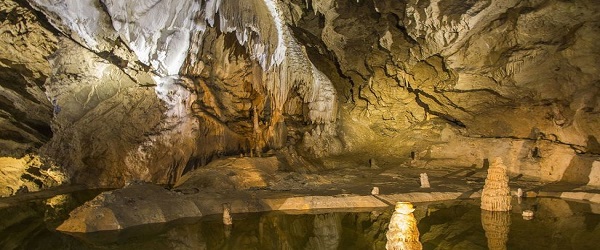 Our Penzión Šafrán hotel and its surroundings provide a wide range of passive and active relaxation opportunities all year round – in spring, summer, autumn or winter. The tourist trails in the Belianske Tatras, Belianska Jaskyňa cave in Tatranská kotlina or rafting Dunajec offer you an unforgettable experience. Bachledka treetop walk in Bachledova Dolina valley in Ždiar is an amazing adventure. This hiking trip offers you amazing views of the High Tatras and the surroundings.